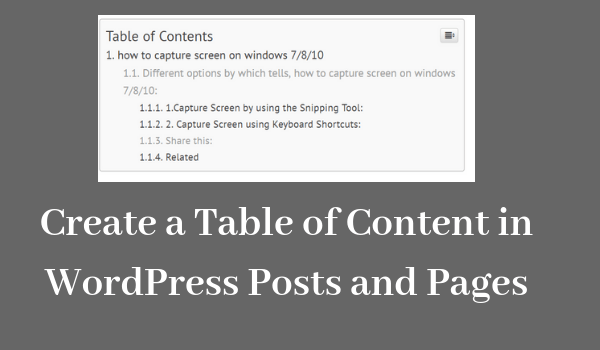 How to Create a Table of Content in WordPress Posts and Pages
Do you want to know how to Create a Table of Content in WordPress Posts and Pages? then you are in right place. I tell you how to add a table of content in your posts without any HTML code. It's very easy to add Table of content in WordPress posts and pages.
How Creating a Table of Content will help you?
Now, these days everyone wants to add a table of content in WordPress posts and pages because it makes our article or site content look more beautiful and organized. When a visitor will visit your website or article, Table of content will guide them about the different important heading of that article. You can also learn how to divide WordPress posts into multiple pages and make your article look beautiful.
It also helps in SEO perspective, because Google will easily find different headings in your article.
Creating a Table of Contents in WordPress
creating a Table of content might be difficult for a new blogger, but WordPress is a great platform for newcomers. WordPress provides a huge number of Plugins, which are easy to install and use on WordPress platform.
Here we are going to use Easy Table of Contents, which is very easy to install and use. I will guide the whole process.
First Log in to your WordPress account and it will open Dashboard.
Now click on plugins option and click on add new.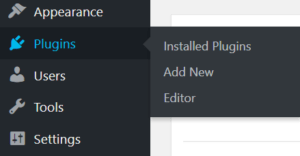 3. Now search Easy Table of Contents in the search bar

and you will see a plugin like shown in the image below, click on the install button to install it.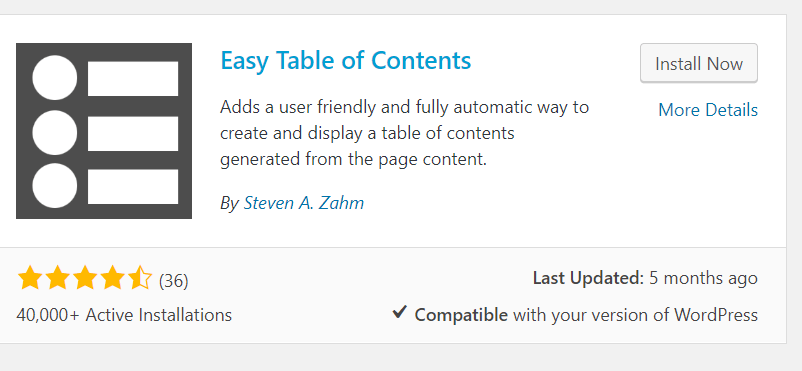 4. After this click on the Activate button to activate this plugin on WordPress.
5. After Activation go to settings>>>>Table of Contents. On this page, you can edit different settings like where to add a table of contents, position, etc with one click.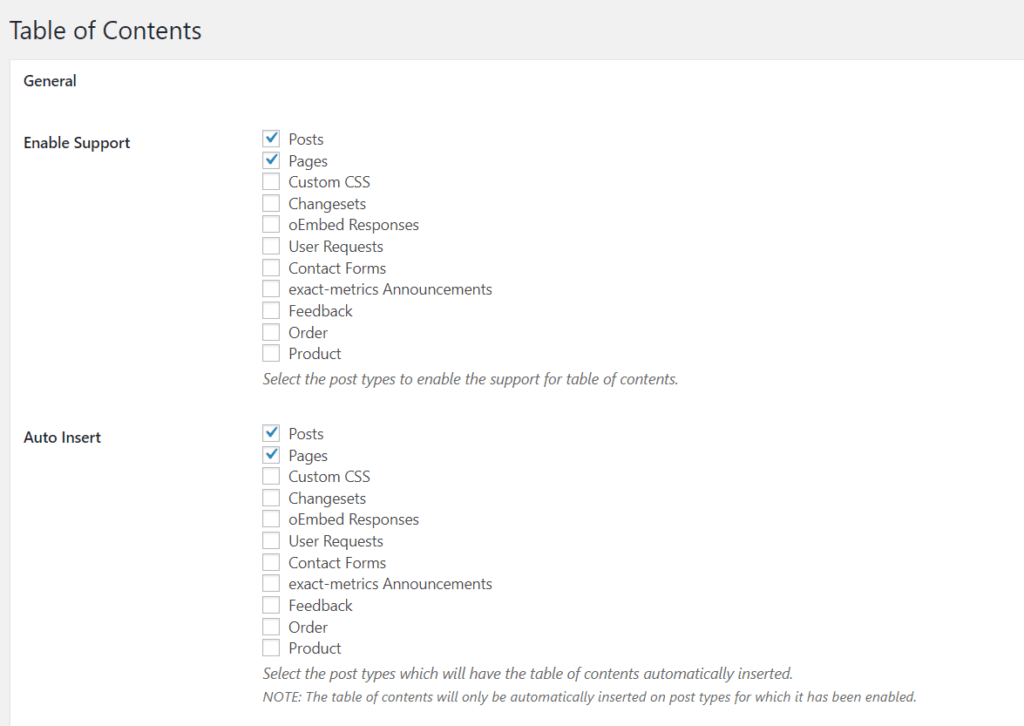 You can Tick mark where you want to auto-insert table of contents and where not.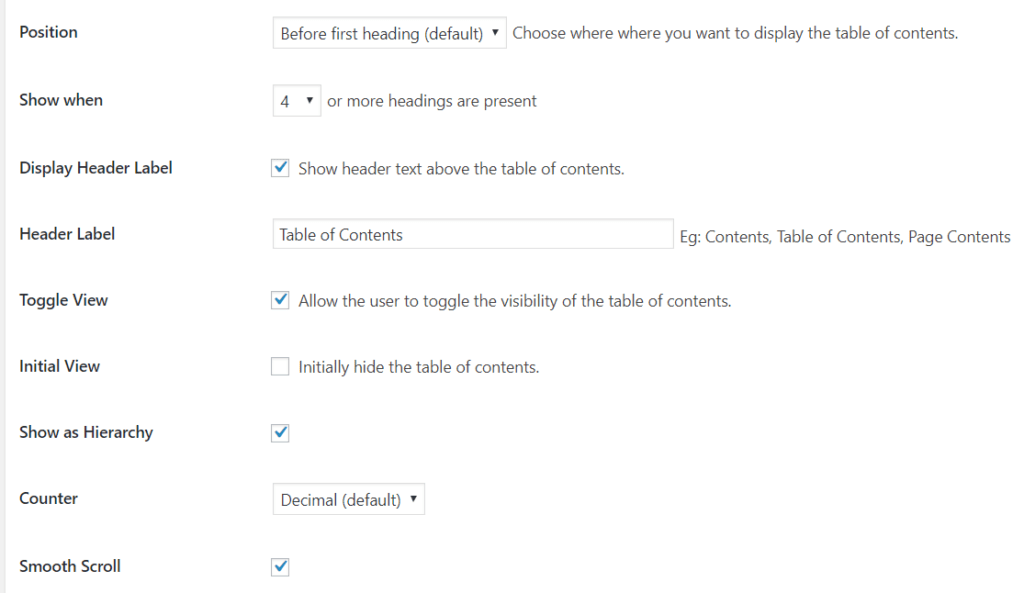 You can select the option when to add table of contents like when your article has 3 headings or 4.
You can enable Display Header Label to show header text above the table of contents.
You can change Header Lable to anything like INDEX, ARTICLE CONTENTS, etc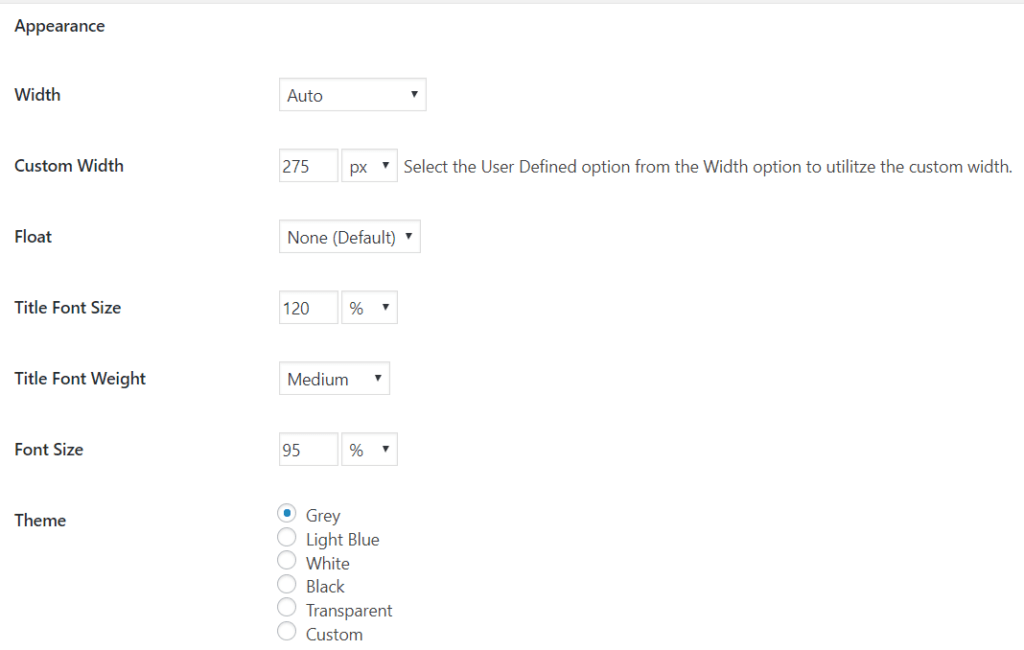 You can also change the appearance of the table of contents like Width, Float, Title Font Size, Title Font Weight, Theme in the settings menu.
You can also choose a Background color.
How to Create a Table of Content in WordPress Posts and Pages
If you have selected Auto-Insert option in TOC settings, this plugin will now add tables of content to every article you will write.
If you have not selected auto-insert option then you can add table of content manually to the posts and pages you like
Now you are all set, now the table of content has been added to every post on your website. If you want to see it just open your website and open any article you like and on top of your article you will see your new plugin in work and that is the table of content.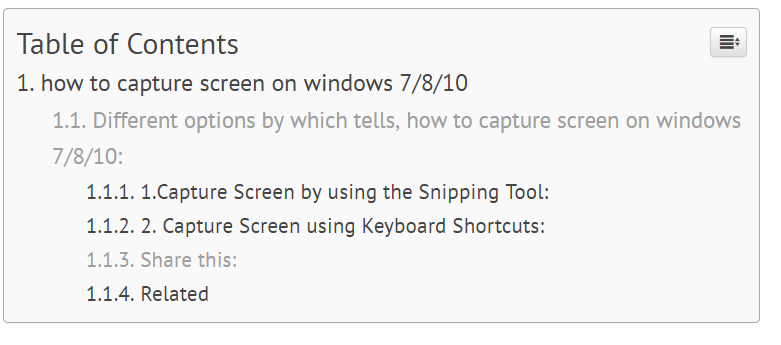 It will Look like as shown in the image above.
Now you know how to create TOC in wordpress posts and pages.
You May Also Like:
how to capture screen on windows 7/8/10
or
Summary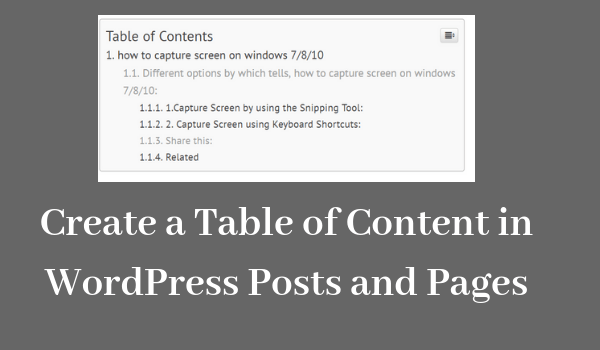 Article Name
How to Create a Table of Content in WordPress Posts and Pages
Description
To know how to Create Table of Content in Wordpress Posts and Pages you should read this post because i tell you easy way to get table of content on your website
Author
Publisher Name
Publisher Logo